Senso GO measures indoor air quality by checking CO2, relative moisture & temperature. The related app shows you the quality of the air indoor. The compact design and the rechargeable lithium battery makes Sense GO the perfect monitor to take with you and go everywhere.
The price of this device includes VAT and €0.05 of Recipes contribution.
Why buy a Sense GO for your home?
HEALTHY CO2 MONITORING​
Measure the CO2, temperature and humidity levels and live healthier in your house​

PORTABLE​
Take this device with you! The rechargeable battery allows you to monitor your air quality without the need of a power outlet

PLUG 'N PLAY​
Designed for optimal usability. Easy to install and the intuitive display shows the current CO2-levels​
Measure the invisible
The CO2, humidity and temperature sensors of the Sense GO present a general idea of the indoor air quality. If you're looking for an in depth indoor air quality monitor with additional specific sensors like VOC, noise and lux, you need the Sense.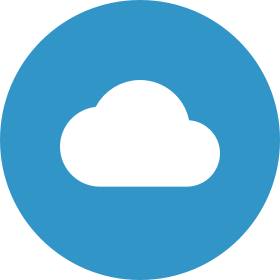 CO2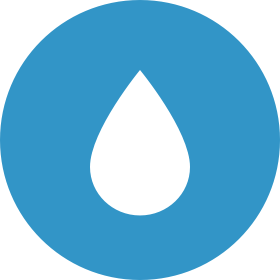 Relative Humidity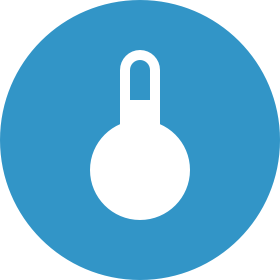 Temperature

How does Sense GO work?
A large LED ring and icons on the device itself provide a simple way to show the indoor air quality and when action needs to be taken:
Green
Air quality and/or comfort = good. No action is required.
Yellow
The air quality and/or comfort = average. Please note.
Red
Air quality and/or comfort = poor. Take action and ventilate the room.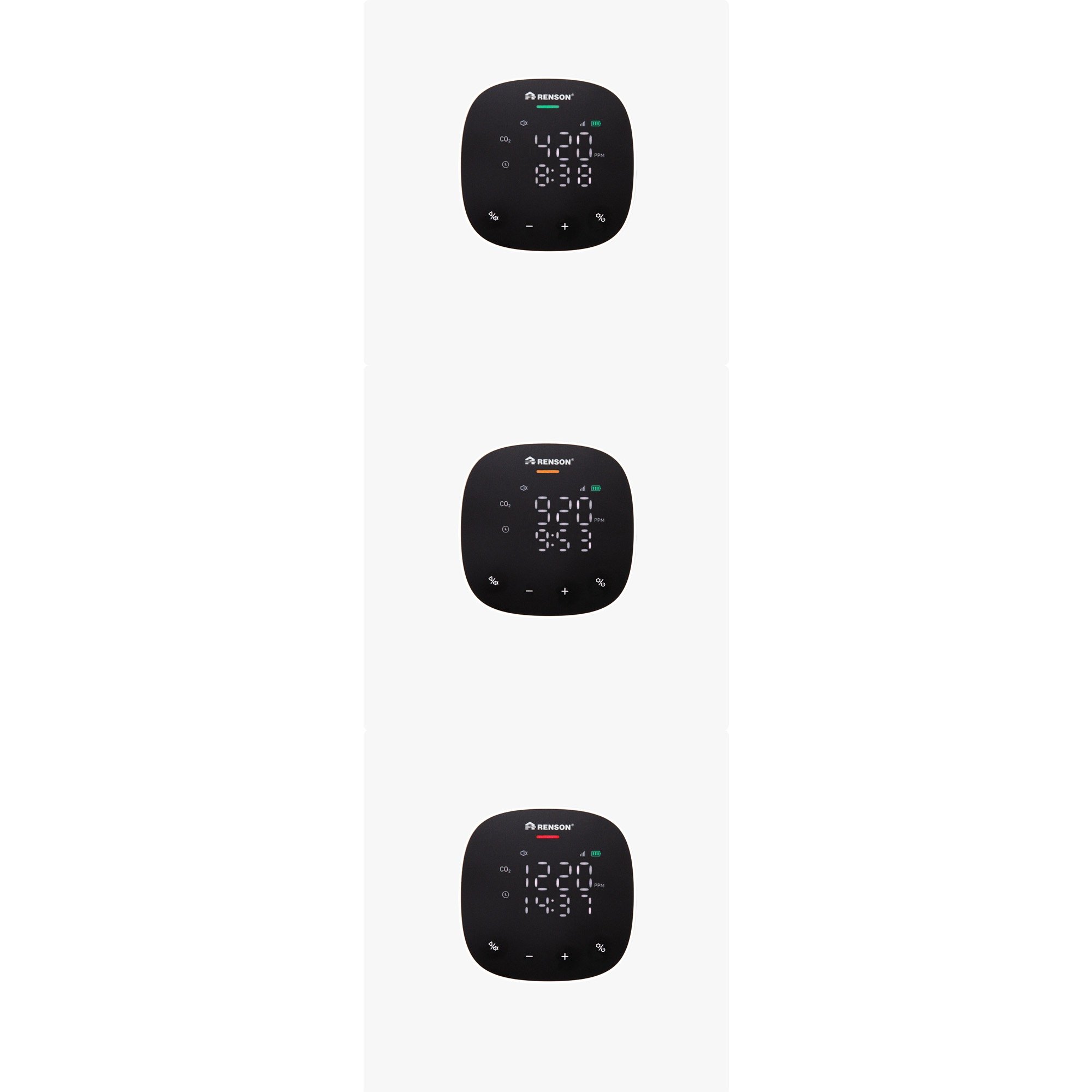 Consult and monitor your indoor air quality via the Sense GO mobile application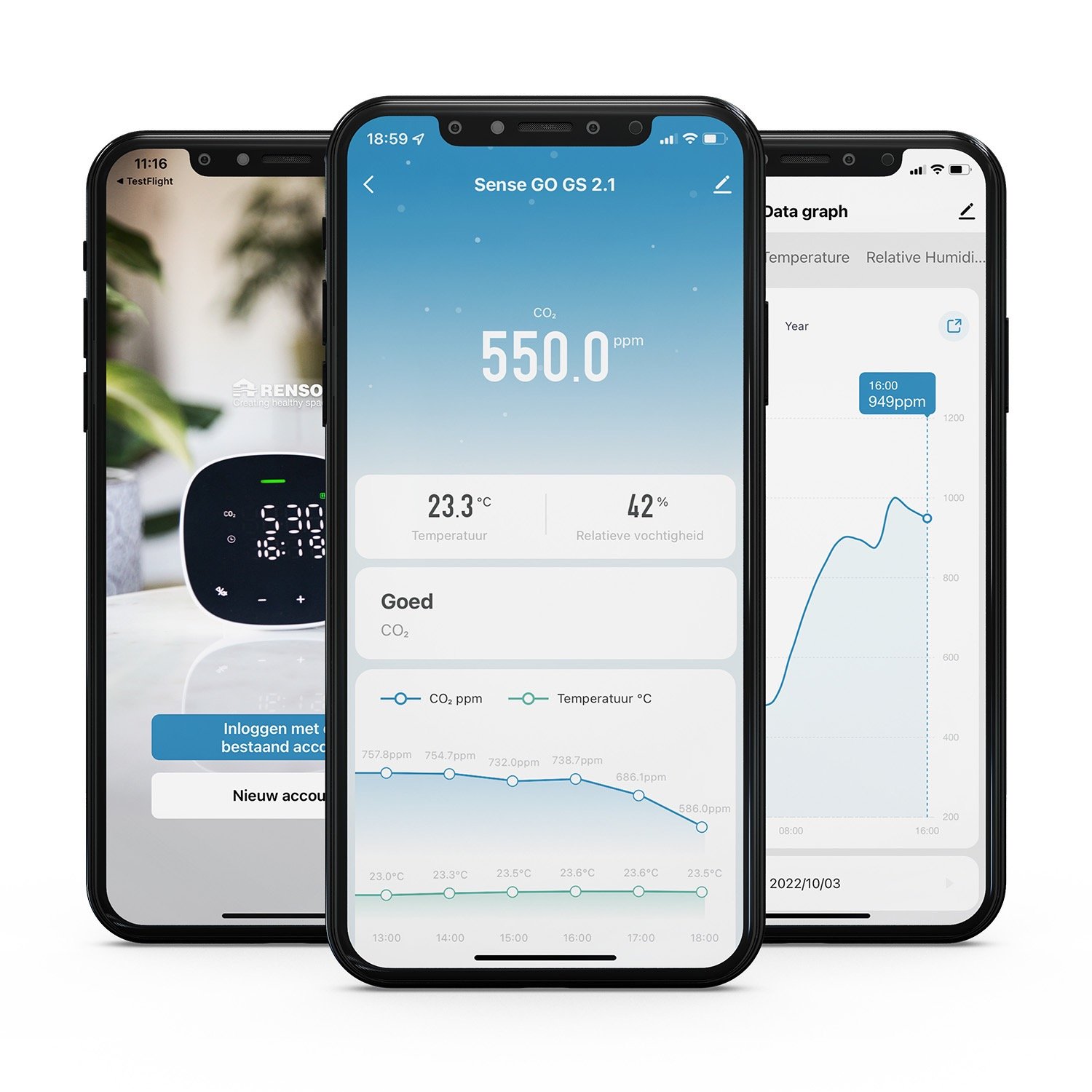 The Sense GO app is a basic application that gives you an overview of the indoor air quality based on CO2, humidity and temperature measurements.
easy configuration
get insight into your indoor air quality via live data
insight in historical data
remote access to your live data
Download the Sense GO app from AppStore or Google Play Store.
Simply install the mobile application on your smartphone and consult your data
Comparison


Sense Go
Sense
Sensoren




CO2

✔

✔

Temperatuur

✔

✔

Relatieve vochtigheid

✔

✔

Geluid
-

✔

Vluchtige organische stoffen
-

✔

Licht
-

✔

Features




App
Basis app
Uitgebreide app

Uitleg sensoren
Comfort index
Tips voor een beter binnenklimaat

Configuratie
Via app
Via app of Renson link
Grenswaardes
Instelbaar via knoppen per toestel
Instelbaar via instellingen in app of via Renson link
Datalogging
Lokaal beheren en exporteren uit app
Centraal beheren en exporteren via Renson dashboard
Data altijd en overal beschikbaar via de cloud

✔

✔

Display
Continue weergave van gemeten waardes via display
Symboolweergave van sensoren die slecht scoren
Nachtmodus

✔

✔

Voeding
Oplaadbare lithiumbatterij
(adapter + micro-USB kabel inbegrepen)
Adapter + USB-C kabel
Oplaadbare batterij

✔

-
Afmetingen
90 x 90 x 26 mm
100 x 100 x 29 mm
Prijs
€94,50
€188